Sewer & Drain Cleaning in Le Sueur Minnesota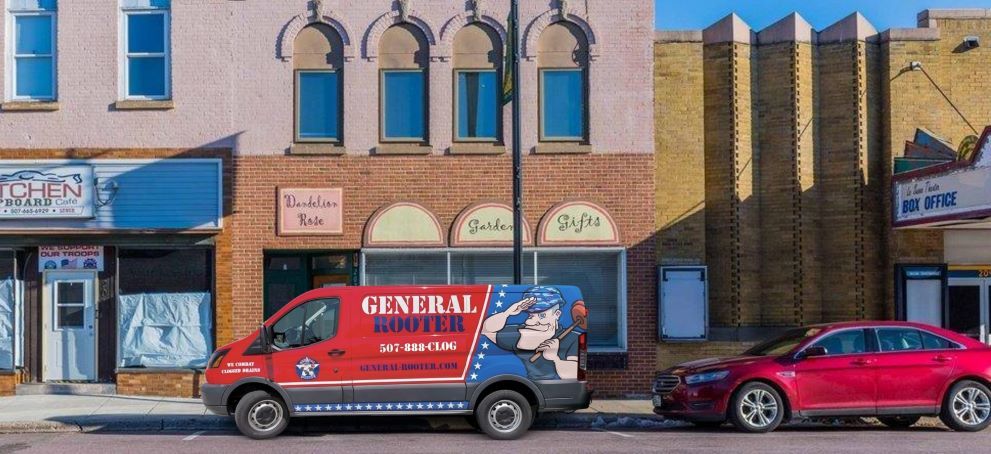 Call (507) 888-2564 to schedule drain cleaning services in the Le Sueur, MN area
Our sewer and drain technicians provide drain clearing and cleaning services for homes, businesses, and industries in Le Sueur and the surrounding towns of Henderson, Belle Plaine, and Le Center, Minnesota.
We will unclog and clean your drains throughout, including kitchens, bathrooms, laundry rooms, and floor drains in the basement or garages. We have the equipment and expertise to also clear and clean clogs from your main sewer line.
We offer pipe descaling, camera inspections of drain and sewer lines, and hydro jetting to keep your drainage system clean. We provide grease-trap and sandpit cleaning for commercial businesses in and around Le Sueur. We also thaw frozen pipes in the winter months and install heat tape to prevent plumbing from freezing.
Services Provided
Pipe Lining
Grease-Trap Cleaning
Sand Pit Cleaning
Industrial Drain Services
Food Processing Drain Services
Business Hours
Monday through Saturday, 8:00 AM to 8:00 PM
Sunday 8:00 AM – 5:00 PM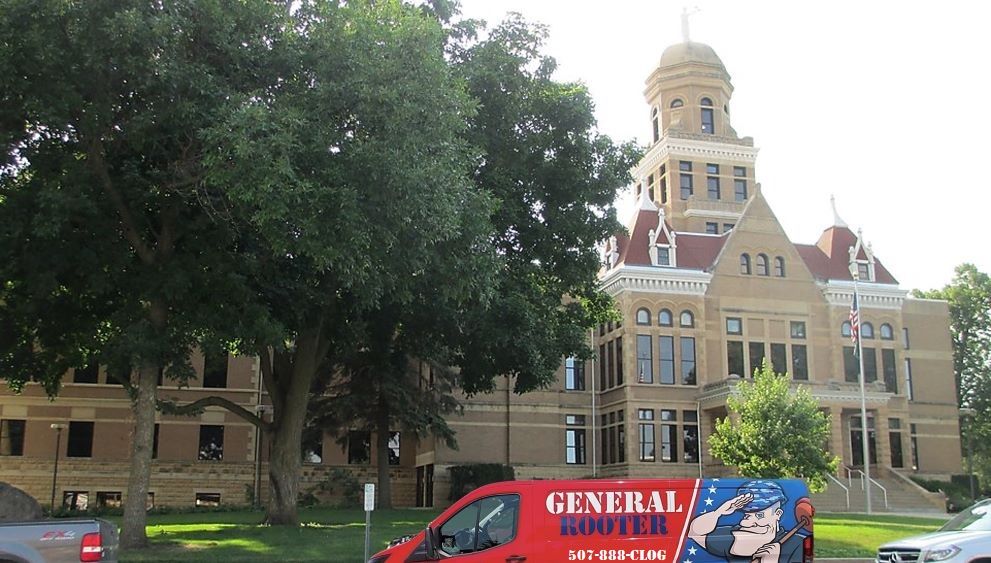 Our Service Area
We provide sewer and drain cleaning services in and around Le Sueur County, Nicollet County, and Sibley County, including Le Sueur, Henderson, and Le Center, Minnesota. 
If you are looking for sewer and drain cleaning services elsewhere in Southern Minnesota, including Fairmont, Albert Lea, Owatonna, Faribault, Le Sueur, Mankato, and more, visit Southern MN Sewer & Drain Cleaning.
General Rooter of Southern MN - Sewer & Drain Cleaning
Le Sueur Minnesota Office
114 N Main Street
Le Sueur, MN  56058
(507) 888-2564
It is owned and operated by Jason Viebrock, General Rooter of Southern MN.
Follow us on Facebook, Review us on Google, and see our work on our YouTube channel.
Things to do In Le Sueur, Minnesota
When all your sewer and drain problems are taken care of by General Rooter of Southern MN's Le Sueur office, you should have more time to enjoy all that is offered near the Le Sueur area.
1. Historic W. W. MAYO House
The W. W. Mayo House is located at 118 Main Street North, Le Sueur, MN.  Dr. William Worrall Mayo hand-built this small Gothic-style home in 1859 and set up his first medical practice in Minnesota. Dr. Mayo and his two sons, William James and Charles Horace, later founded the world-renowned Mayo Clinic.
From 1874 to 1920, the home was owned by the Cosgrove family. Two of their children later became presidents of the Green Giant Company.
2. Nicol Center Historical Society - Treaty Site History Center
The Treaty Site History Center is located in Traverse des Sioux Park in nearby St. Peter. Traverse des Sioux means "crossing place of the Sioux" and was a crossroads and meeting place where Native Americans gathered to hunt and use the shallow river crossing. Here, in 1851, the treaty between the Dakota and the US government was signed, transferring the ownership of much of southern Minnesota to the US government. A decade later, this event led to the war between the Dakota and the US. The center has over 6,000 square feet of exhibits.
3. Ney Nature Center
The Ney Nature Center is a 446-acre nature center in Le Sueur County, Minnesota. The park is named after the Ney family, who originally lived where the park is. The park is located on a bluff overlooking the Minnesota River Valley near Henderson Station.
So let General Rooter of Southern MN in Le Sueur take care of your sewer and drain problems so you have time to enjoy what they have in the Le Sueur County area.