Residential Drain Services

General Rooter Sewer & Drain Cleaning has been providing residential drain cleaning services across Minnesota for more than 37 years.

When it comes to having drain clogging problems or sewer backups, that's not something people expect to happen - till it happens. When it does, you need a professional that can tackle the problem. No matter what the issue. Give the General Rooter team a call when your drain clogs or is slow.

Drain clogs are something that a lot of homeowners have come to expect in the Minneapolis & St. Paul Metro Area and the Mankato Area. Most of the homes are older, and older drains and sewer lines are more likely to back up than a new home's drain or sewer line due to roots in the sewer or build-up in the home's drain lines.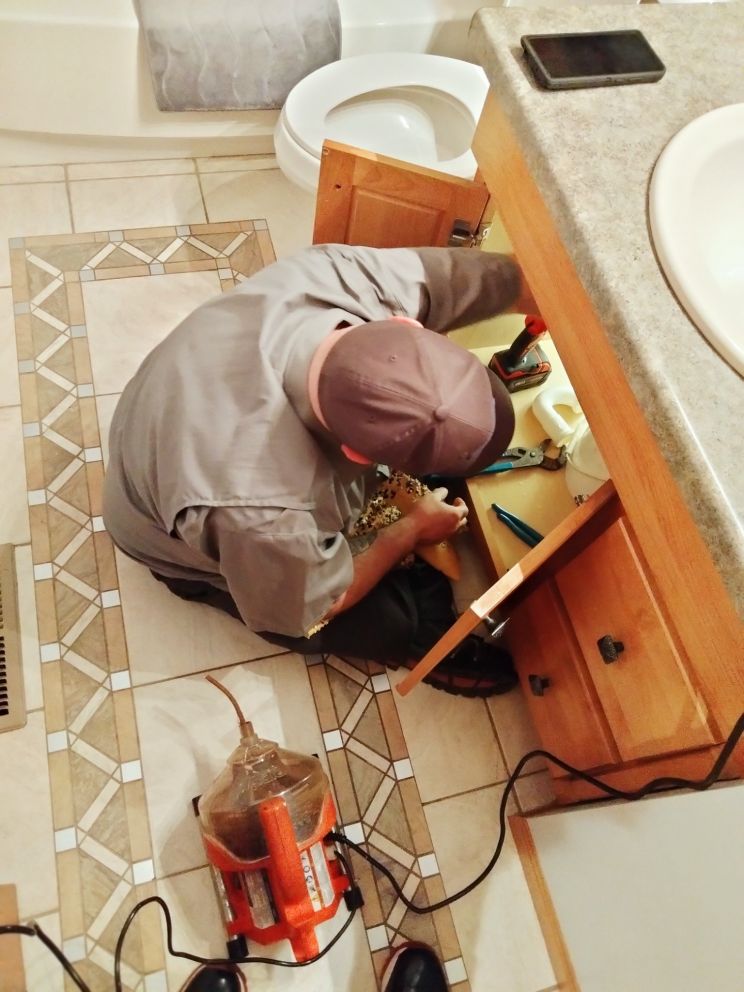 Common Reasons for Drain Cleaning
Some types of clogs requiring drain cleaning are toilet clogs, kitchen sink clogs, bathroom sink clogs, floor drain clogs, shower clogs, laundry drain clogs, and main sewer line drain clogs. These are all clogs that need to be cabled to make sure flow has been restored to prevent flooding or costly water damage.
Your Drain is clogged. What's the next move?
When your drain is clogged you need a professional from General Rooter to see what kind of clog you have so the right equipment is used to remove the clog. This ensures that the blockage is removed correctly. Using the wrong equipment or old outdated equipment can cause more problems than they fix so it is important to call a company with years of experience cleaning drains and drain cleaning in general.
The most common drain clog homeowners will encounter is the main sewer line backed up in the basement floor drain. Most of the time it's caused by roots growing into the clay-tile sewer line. There are also other ways it can back up. Like into the tub, or the toilet may overflow. So, when you have a clogged drain, have it checked out by an experienced expert so it can be fixed correctly.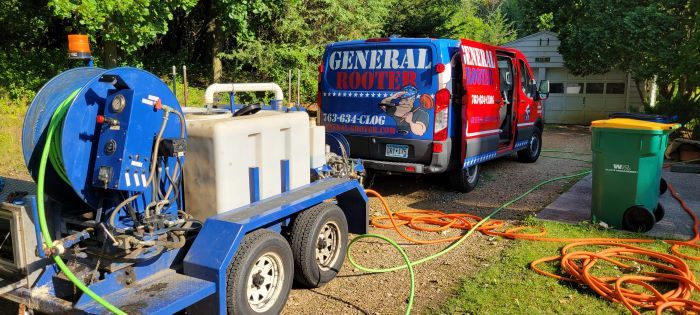 Kitchen sink drain clogs are very common due to things going down the disposal that should not, like grease, pasta, greens, potato peels, eggshells, and chunks of food. If you make sure these do not go down your drain, you will be less likely to have a backup.
When it comes to drain cleaning, there are many different types of drains that may need cleaning and different ways to clean them as well. Like cabling, Mini jetting or Hydro-jetting. It all depends on the type of clog you have and the type of access to the drain or sewer line to clear it. General Rooter Drain Professionals will diagnose that for you and recommend the best approach.
For these and other residential drain services, contact General Rooter LLC for more information at 763-634-2564 for the Minneapolis and St. Paul Metro area, or for residential sewer and drain cleaning in the Mankato area, call General Rooter of Mankato at 507-550-2564.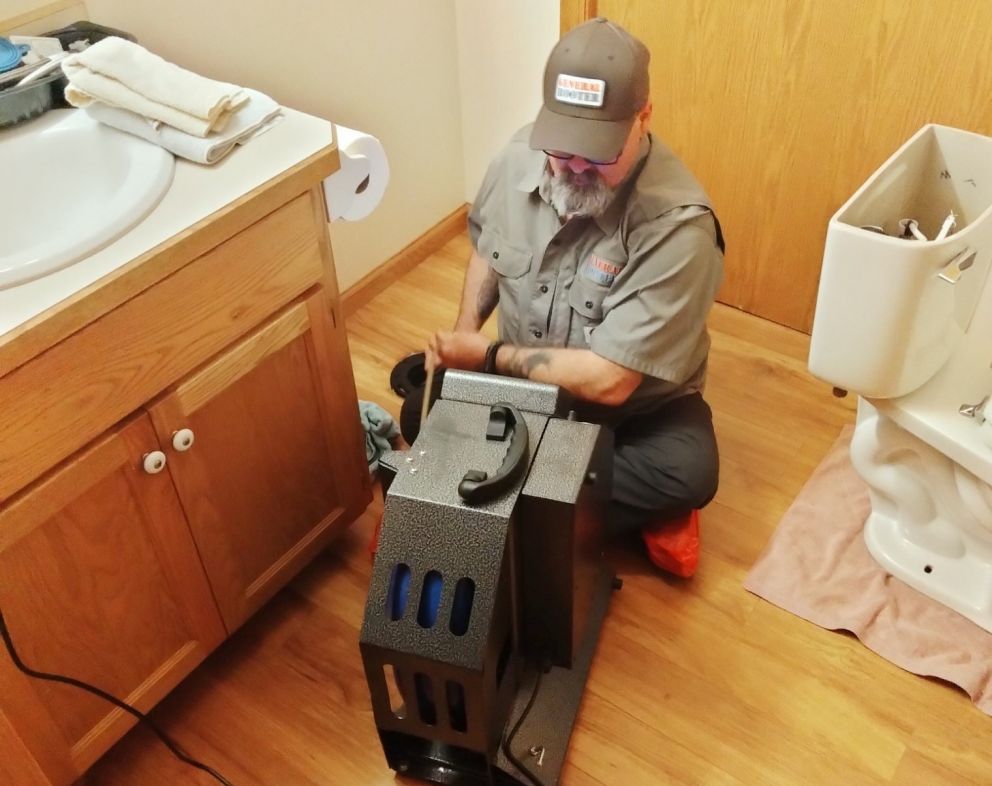 Our experienced drain technicians can provide the following services and more. 
Unclogging Drains


Basement Floor Drains
Laundry Room Drains
Sewer Drains

Thawing Frozen Pipes
Sewer and Drain Diagnosis & Inspection
Drainage System Maintenance
Sewer Camera Inspection
Preventative Maintenance Products & Services
Sewer Line Repair & Replacements
Trenchless Sewer Line Repair
For these and other residential drain services, contact General Rooter LLC at Call 763-634-2564 for the Minneapolis & St. Paul Metro area or for residential drain cleaning in the Mankato area, call General Rooter of Mankato at 507-550-2564.