Commercial Drain Services

There are two telltale signs of a commercial drain problem: a foul odor and/or backed-up sinks or toilets. Whether your issues are caused by a simple build-up of kitchen grease or one too many customers have flushed something they shouldn't, commercial drain cleaning requires the right tools and a significant amount of patience.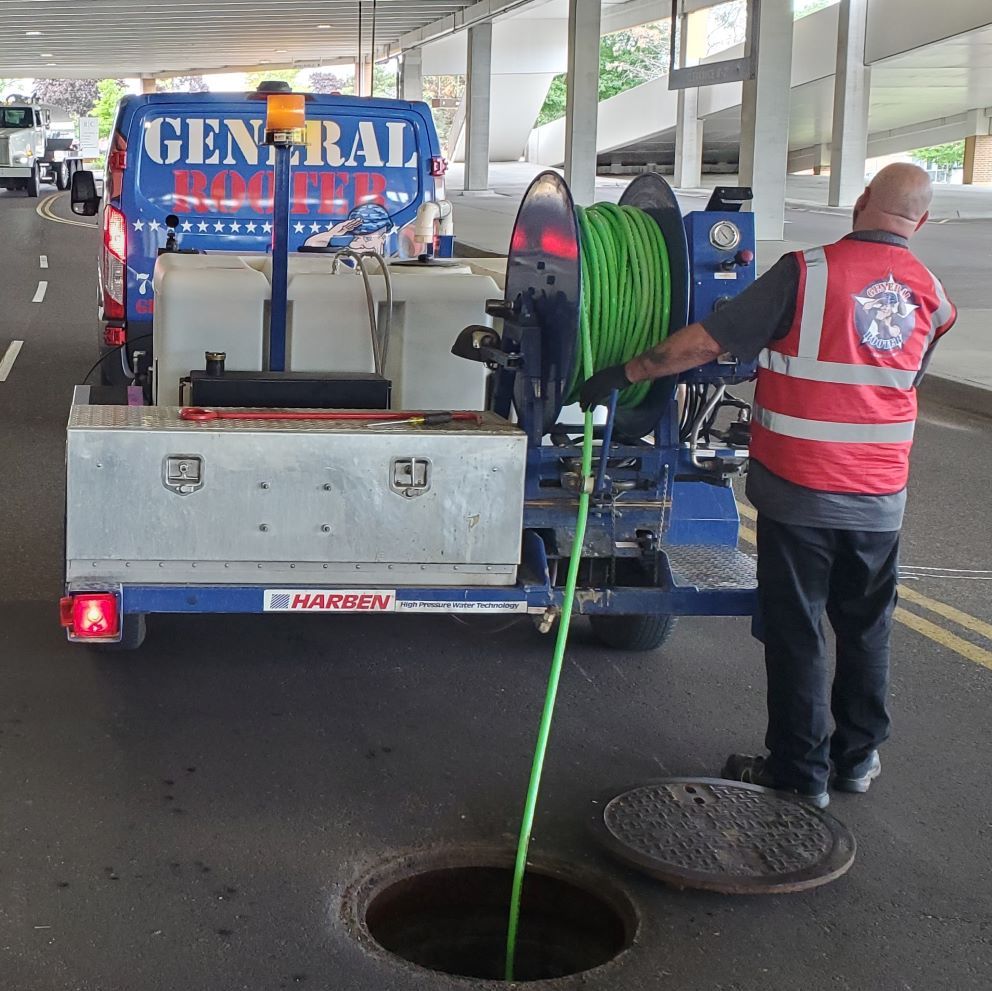 Commercial drains in hospitals, restaurants, hotels, shopping centers, office buildings, and grocery stores across the Minneapolis/St Paul and metro area and in Mankato are subject to high volume and heavy-duty use, making them much more susceptible to clogs than residential systems. You can try all the traditional methods of drain cleaning—plunging, cleaning P-traps, using a main line cable machine—but in a commercial environment, your most effective option is hydro jetting. Using this method, debris, build-up (scale, silt, mineral deposits, grease, sludge), and even tree roots are cut up and pushed through the drain using high-pressure streams of water. The result isn't just restored flow, although that's a definite plus). You'll actually end up with squeaky clean pipes that are much less likely to clog in the future.
Did You Know: The most efficient commercial drain cleaning method is prevention. Depending on your business type, your drains may benefit from semi-annual, quarterly, or even monthly cleanings. By investing in preventive maintenance, you'll decrease the chances of a sewer emergency interrupting your business day or inconveniencing your employees and customers. General Rooter Sewer & Drain Cleaning has been providing commercial drain cleaning services for businesses across Minnesota for more than 37 years. Contact General Rooter LLC today at 763-634-2564 to get more information for the Minneapolis & St. Paul Metro Area, or call General Rooter of Southern MN at 507-550-2564 for commercial sewer and drain cleaning in the Southern Minnesota area.
CABLING SERVICES:
We keep the equipment necessary to properly cable drains on our work vehicles – whether it's a hand sink, toilet, or mainline, we have the cable machines onboard to get the job done!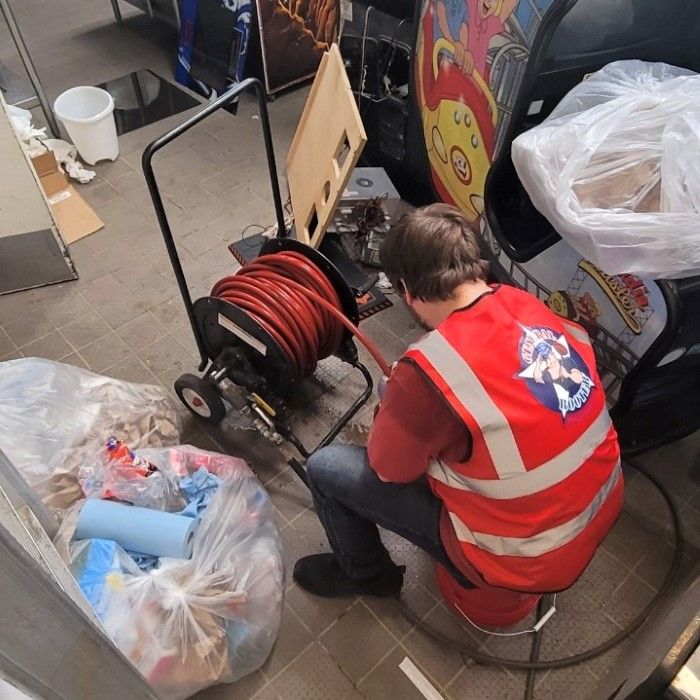 JETTING/FLUSHING:
Over time, some main lines can experience a buildup of soaps, grease, foreign objects, and more that can cause the line not to flow properly. By using high-pressure water much like a power washer for your sewer line, we can flush or hydro jet the line to remove the buildup and alleviate the problem. This will require another service call to bring in larger equipment to open up the line, allowing the water to begin flowing again.
MAINTENANCE PLANS:
If you are a proactive manager of your property and are interested in preventing future costly services due to clogs, slow drains or other sewer issues, give us a call to develop a custom maintenance plan for your buildings and properties. Whether you're looking for a quarterly or annual plan or something in between, let us work with you and your budget to make it happen. Have minor issues that you can't manage hands-on since you are located out of the area? If we can help, we will!
SEWER CAMERA INSPECTIONS:
There are several reasons a sewer camera inspection could benefit commercial properties. If your commercial property is experiencing an unknown or chronic sewer drain problem, then chances are you could benefit from a sewer camera inspection to determine the root cause.
Secondly, before you purchase your next commercial property, you should seriously consider a sewer camera inspection. Think of it as part of the building inspection with the understanding that it's best to really know or "see" what the condition of your main sewer line is before you buy. Repair costs for some main sewer lines depending upon the location of the break or collapse, can cost thousands of dollars.
Lastly, if your building is undergoing construction, it may be necessary to review the condition of the main sewer line prior to continuing with any further construction plans. If you are relocating plumbing lines, you may need a Sewer Camera Inspection performed.