Sewer Line Camera Inspections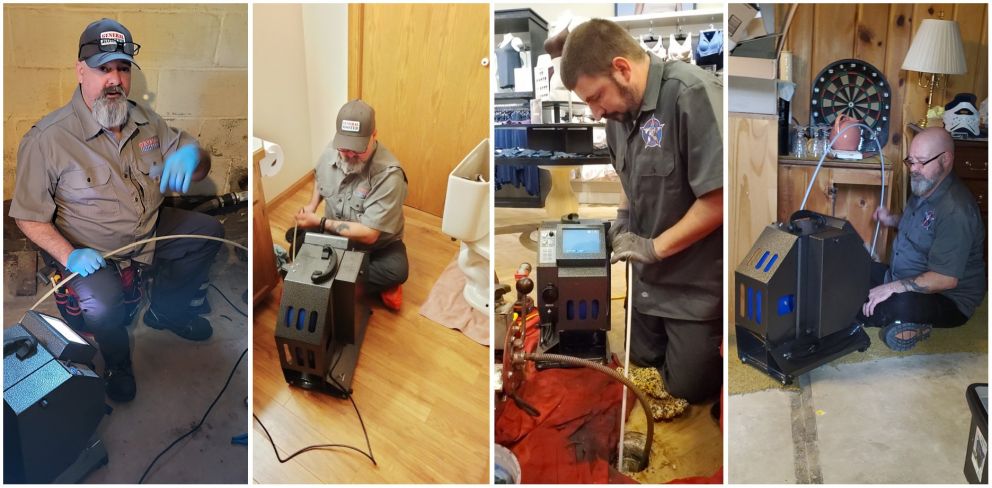 Many plumbing clogs can be resolved with a plunger and some elbow grease. Others require the use of a mainline auger or "snake." On occasion, though, homeowners experience ongoing backups, repeatedly slow drains, and frequent clogs, and the only way to see and resolve what's happening is by inspecting the sewer line with a fiber optic camera.
Fiber optic inspection cameras are waterproof and allow professionals to see what's happening inside sewer lines that are otherwise obscured—running through your front yard or under your home's foundation, for example. These small, high-resolution cameras are mounted on the tip of a flexible fiber optic cable, and the cable can be fed through sewer lines of various lengths and diameters. Inspection cameras are designed to go around even sharp bends in the sewer line, so they can see the entire length of most systems.
Using a monitor, the camera operator can see and diagnose sewer line problems that may otherwise go undetected:
punctures from tree roots or other sharp objects

cracks and corrosion
misaligned pipe joints
grease build-up
obstructions
The entire inspection can be recorded, so homeowners have a record of what the Technician found in their sewer lines and their recommendations for fixing or maintaining proper drain flow.
After the problem is fixed, it's a good idea to have a follow-up camera inspection to be sure the blockage in the sewer line has been removed and any damage has been completely repaired.
For a camera inspection or problems with your sewer and drains, give General Rooter LLC a call at 763-634-2564 in the Minneapolis and St. Paul Metro Area, or for camera inspections in Southern Minnesota, call General Rooter of Southern MN at 507-550-2564.