Clogged Floor Drain Cleaning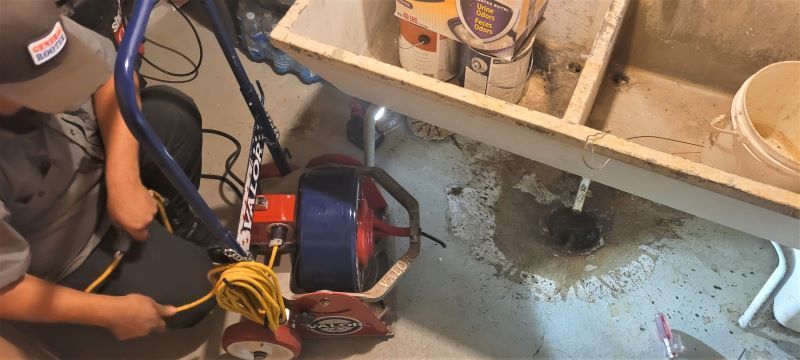 General Rooter drain technicians are nearby and fully equipped to unclog and clean out your basement floor drain and send that overflow back where it belongs.
Call us now, and we will clear the clogged floor drain quickly to prevent more mess from backing up into your home. We know that clearing the clog is an emergency. That's why clogged sewer floor drains take priority over other drains.
Click or Call (507) 550-2564 for Priority Floor Drain Service if you 
have a sewage backup in the basement
see feces or toilet paper coming out of the floor drain
We promise to remove the blockage and stop the backup as quickly as possible to prevent further damage and help you get your home life back to normal. 
Typical Reasons Why You Need to Call General Rooter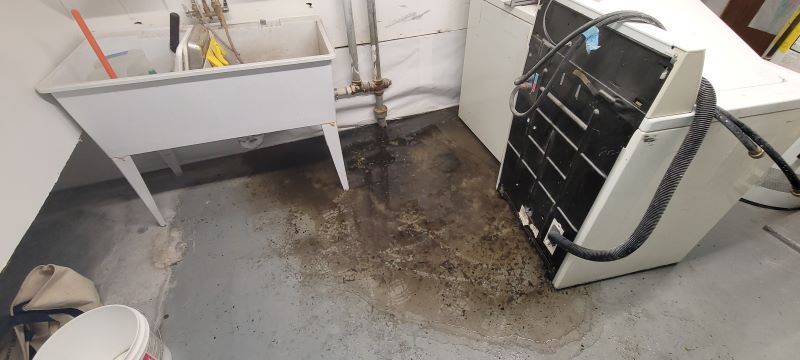 Floor drain overflow when washing clothes
Floor drains back up after flushing a toilet
Floor drains bubbling or gurgling
Sewage backs up in any of your other drains
A basement shower drain is gurgling when not being used
If you have water coming up from any of your drains
Our General Rooter drain technicians can diagnose the cause of these issues and clear your floor drains.
Tree Roots are a Frequent Cause of Basement Floor Drain Backups
Basement drains in older homes are susceptible to sewage backup due to tree root growth within your main sewer line. Our drain cleaning technicians have drain cleaning cables with various cutter heads and can use a Hydro Jetter to clear and clean the sewer pipe to reduce the frequency of floor drain clogging in the future.
We can also do a video camera inspection of the main line to determine the cause of the slowness or blockage of a floor drain. If there is something more serious like a broken pipe, we may be able to repair the pipe without digging up your lawn.
About General Rooter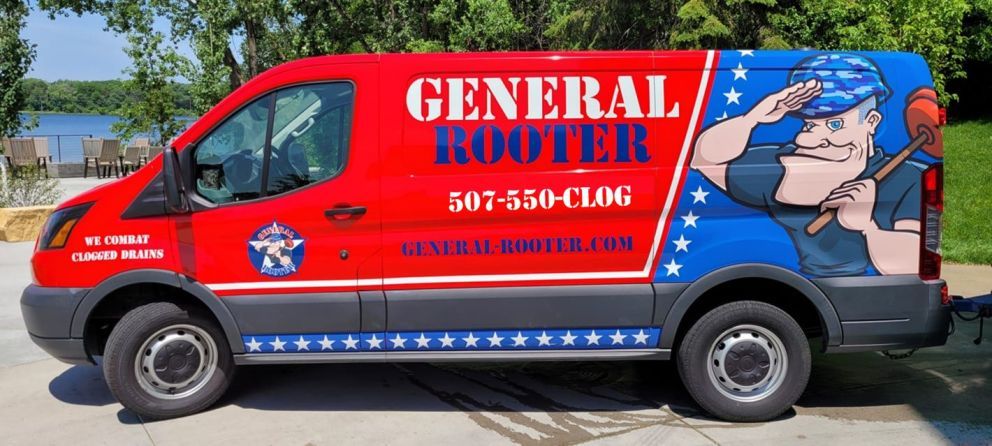 Floor Drains Clogged or Slow? Call Us Now!

General Rooter of Southern MN - Sewer & Drain Cleaning is a locally owned and operated sewer and drain cleaning company. We provide sewer services in Mankato, Albert Lea, Fairmont, Le Sueur, Northfield, Sleepy Eye, and all places in between.

We are professionals. Our vehicles are marked, and technicians have company shirts and business cards. When you schedule an appointment, we'll send you a confirmation email with a link to our client hub that provides details of your current and past appointments. Our technicians will send a text notification to tell you when they are en route to your home.
Click or Call (507) 550-2564 To Request Floor Drain Service