Kitchen Sink or Disposal Clogged or Slow?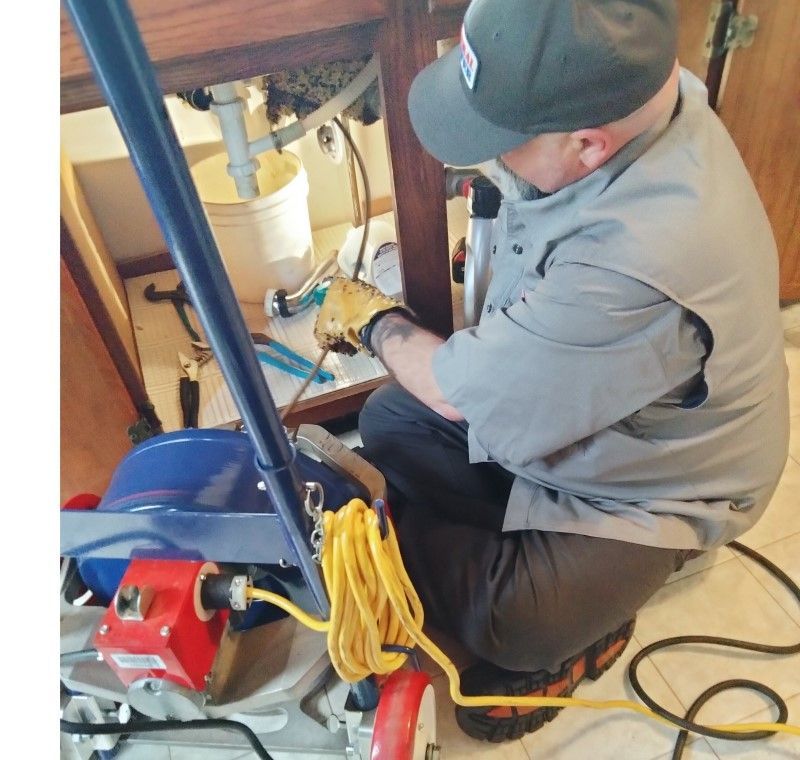 A clogged kitchen sink is more than just annoying. General Rooter recognizes that your kitchen sink is the heart of your home and will be there quickly to unclog and clear whatever is slowing or clogging your kitchen sink drain or garbage disposal.
Click or Call (507) 550-2564 to Request Kitchen Drain Cleaning
We promise to quickly unclog your kitchen sinks to restore flow and help you get your home life back to normal. 
Preparing meals and doing dishes three times a day, seven days a week is a good reason kitchen sink drains clog up a lot.  Over time kitchen sinks can become slow or clogged with the build-up of grease, food particles, ground-up food from your garbage disposal, and even soap.  We not only unclog kitchen sinks but thoroughly clean the pipe.
Garbage Disposals
Our expert drain cleaners have seen it all. There are many ways to damage or clog your kitchen sinks garbage disposal and block your kitchen drains. Clogs are very common due to things going down the disposal that should not, like grease, pasta, greens, potato peels, eggshells, and chunks of food. Your clogged garbage disposal needs to be cleared entirely to prevent disposal overheating or damage.
Drain Cleaning Specialists
General Rooter can clean drains throughout your home.  Call us if you notice slower-than-usual draining or if the drain is plugged.
Bathtubs
Bathroom Sinks
Showers
Toilets
Kitchen Sinks
Laundry Sinks
Floor Drains
About General Rooter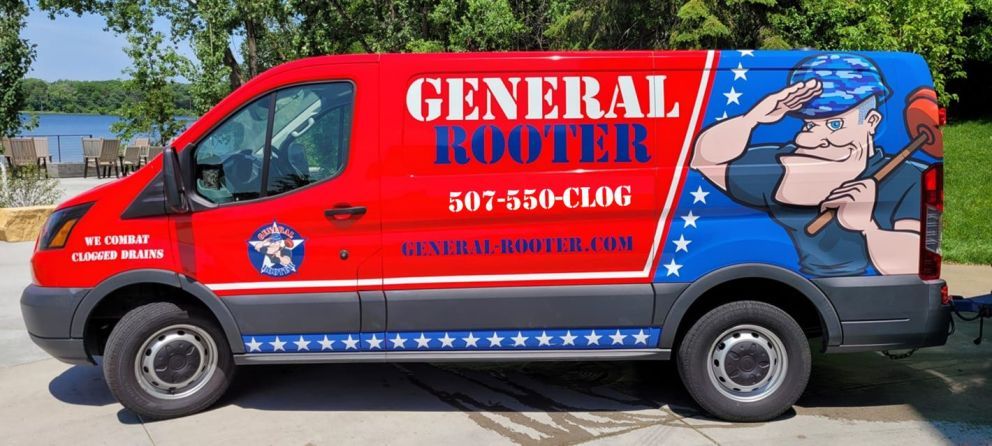 General Rooter of Southern MN - Sewer & Drain Cleaning is a locally owned and operated sewer and drain cleaning company. We provide sewer services in Mankato, Albert Lea, Fairmont, Le Sueur, Northfield, Sleepy Eye, and all places in between.

We are professionals. Our vehicles are marked, and technicians have company shirts and business cards. When you schedule an appointment, we'll send you a confirmation email with a link to our client hub that provides details of your current and past appointments. Our technicians will send a text notification to tell you when they are en route to your home.
Click or Call (507) 550-2564 to Schedule Kitchen Sink and Garbage Disposal Drain Cleaning